8 Exercises For Strong Knees
Strong legs lead to healthy knees. Learn how to build knee strength with these eight simple exercises.
There's no time for wobbles and wavers here. Strong knees are your ticket to lifelong strength and wellbeing, so add these essential exercises for stronger knee joints to your training routine. Regardless of where you are in your fitness journey, everyone can benefit from stronger knees, a notorious location for injury.
HOW TO IMPROVE KNEE STRENGTH
While the knee itself is a joint that can't really be strengthened, the exercises here will work on strengthening the muscles around the knee which are integral in keeping your joints strong, supported and healthy. Try these eight exercises for stronger knees provided by professional trainers at EXOS, and feel the difference strong legs will make.
EXERCISE 01: DEPTH DROP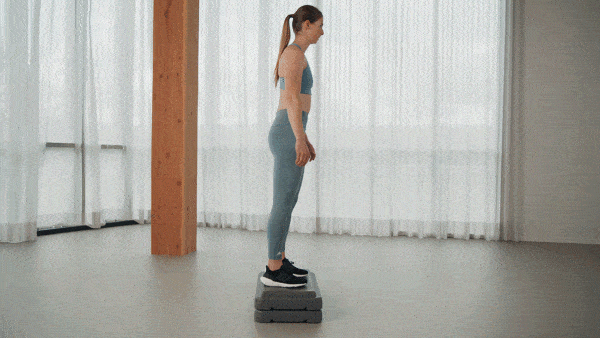 Equipment: Low box or a step.
Instructions:
Stand on the box and jump down, landing in an squat position on the ground.
Step back onto the box and repeat.
EXERCISE 02: CURTSEY LUNGE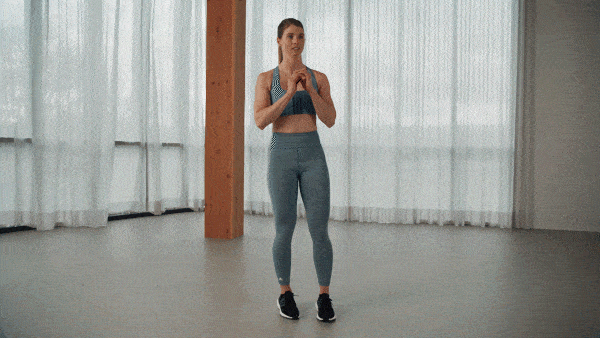 Equipment: Optional weight
Instructions:
Extend your leg behind you at an angle and bend your standing leg.
Return leg to start and alternate sides.
EXERCISE 03: ELEVATED FORWARD HEEL TAP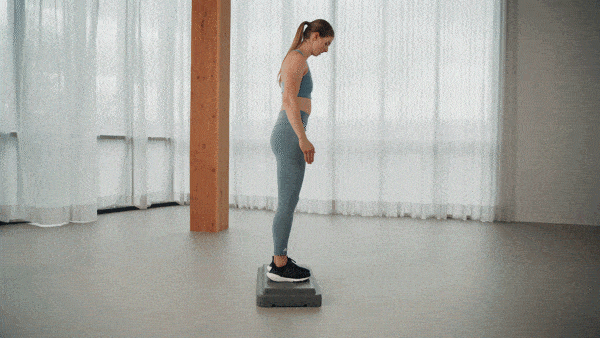 Equipment: Low box or step
Instructions:
Stand on a box with one foot at the edge. Lower the opposite heel to the ground as far in front as possible.
Lift foot back up and repeat. Repeat series on opposite leg.
EXERCISE 04: LATERAL LUNGE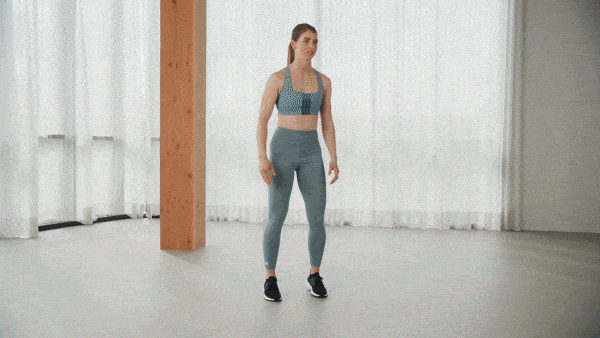 Equipment: Optional weight
Instructions:
Standing with your feet together, step out to the right. Bend your hip and knee to shift your weight onto your right leg, then press through your right foot to return to standing.
Step out to the left side and repeat movement on opposite leg.
EXERCISE 05: SINGLE-LEG HAMSTRING BRIDGE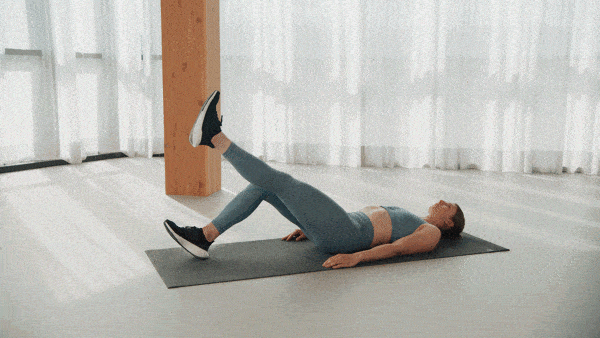 Equipment: Yoga mat
Instructions:
Lay on your back with your arms by your side.
Bend one knee, placing your heel a few inches out from under your bent knee.
Raise and straighten the opposite leg in line with your bent knee.
Press through the heel of your supporting leg to bridge your hips off the floor and hold for two seconds. Lower your hips and repeat.
Switch legs and repeat movement on the other side.
EXERCISE 06: KNEELING LEAN BACK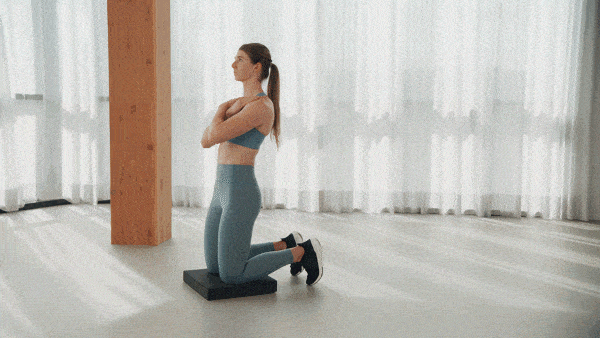 Equipment: Soft surface for knees
Instructions:
Kneel on a soft surface. Keep your hips facing forward and squeeze your glutes.
Lean back as far as you can without pain, then return to start.
If this is too challenging, use a rope wrapped around something sturdy and hold it as you lean back.
EXERCISE 07: WALL LEANING TOE RAISE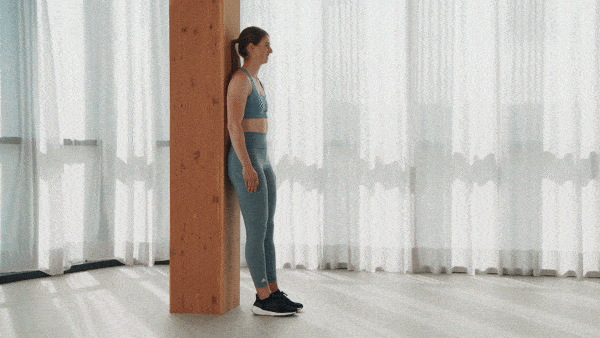 Equipment: A wall
Instructions:
With or without shoes, lean with your back against a wall. Lift toes as high as possible and slowly lower them.
Repeat as many times while maintaining good quality reps.
EXERCISE 08: ELEVATED SIDE PLANK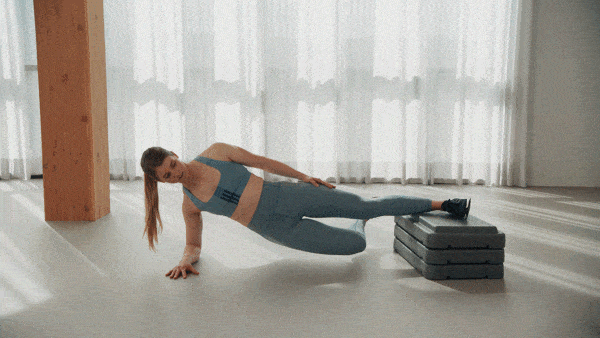 Equipment: Box or step
Instructions:
In a side-plank position, place your top foot on an elevated surface with your lower leg bent.
Either hold this position, squeezing your glutes and core, or lower your hips toward the ground and lift for dynamic movement.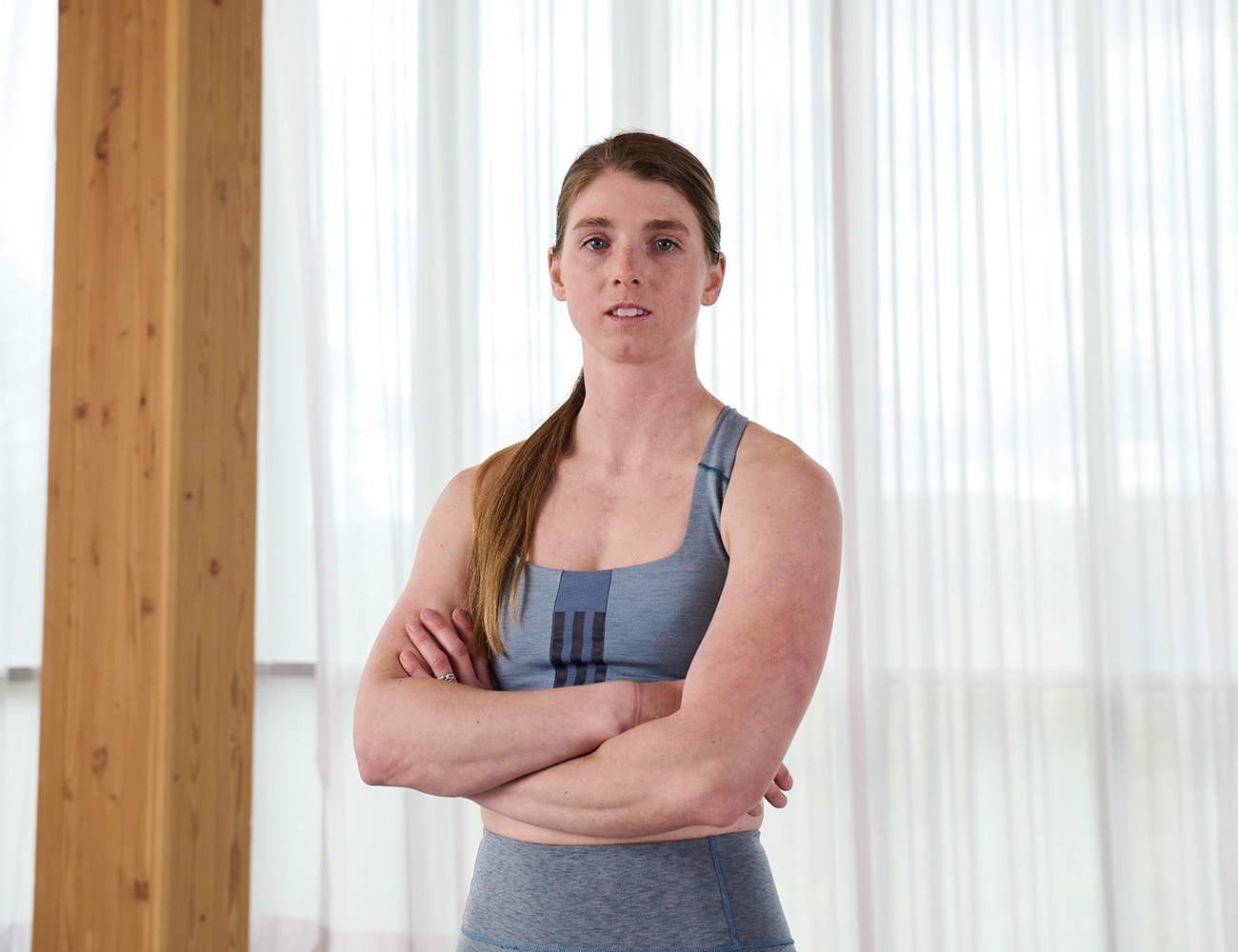 Adding these exercises to your training routine will result in stronger legs and knees, helping you stay active for years to come. Check the adidas blog regularly for more training exercises, sport-specific drills and fashion tips.
Stay Updated
Be the first to know all about stories, launches and events.