Through the eyes of the fans: Alessia Russo
Great players seize the moments that matter, but superstars go one step further. Alessia Russo belongs to that second category.
A striker with more than just an eye for goal. Russo has an eye for the spectacular. Award-worthy finishes that get you on your feet; constantly tiring defenders with an endless bag of tricks. Like a football version of the eye of the storm, her style of play just pulls you in.
And the fans that watch her week in and week out want you to know why this summer at the FIFA Women's World Cup 2023™, Alessia Russo will be impossible to ignore.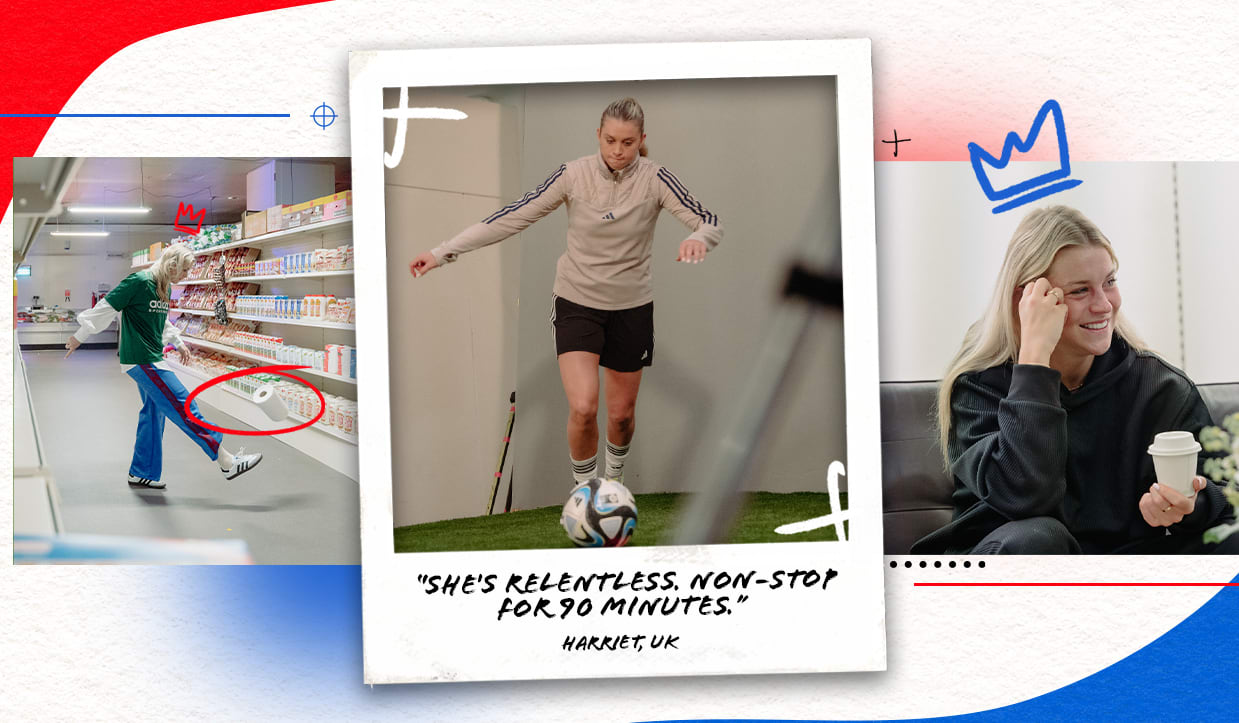 "She's relentless. Non-stop for 90 minutes."
- Harriet, UK

And it's her creative flair that makes Russo a true entertainer when she has the ball at her feet. Whether it's rejecting simple goals in favour of the breathtaking, or her unorthodox road to the top. There's always a surprise in store.
"One minute you can be calm, just watching the midfield play around with the ball and the next minute, you're up on your feet cause she's running in on goal in an opportunity that feels like it's been sprung out of nowhere."
- Tom, UK

She went from Charlton to the top of English football via a stop in North Carolina to rise through the American college ranks. The only thing that wasn't a shock with Russo was how easy she'd adapt to the international stage. A hit from the get-go.
"I think her star power was clear to most of us after the back-heel against Sweden."
- Drew, UK
VOICE OF THE FAN:
"That moment is when we knew she was one of those very rare players. Most would've looked for a pass after the deflection fell to her feet. In that moment, it was like seeing the future first-hand. Not Russo, she, on the biggest stage decided to pull off what seemed impossible to the rest of us. One of those memories that will never leave you."
- Drew, UK

Her European Championship win on home soil, created a summer of memories. Yet, so many point to that one goal as the image that sums up her whole journey.
An initial deflected shot that didn't lead to disappointment, but instead turned into something special. Replayed over and over for months on end, the moment Alessia Russo pulled a whole nation into her footballing storm.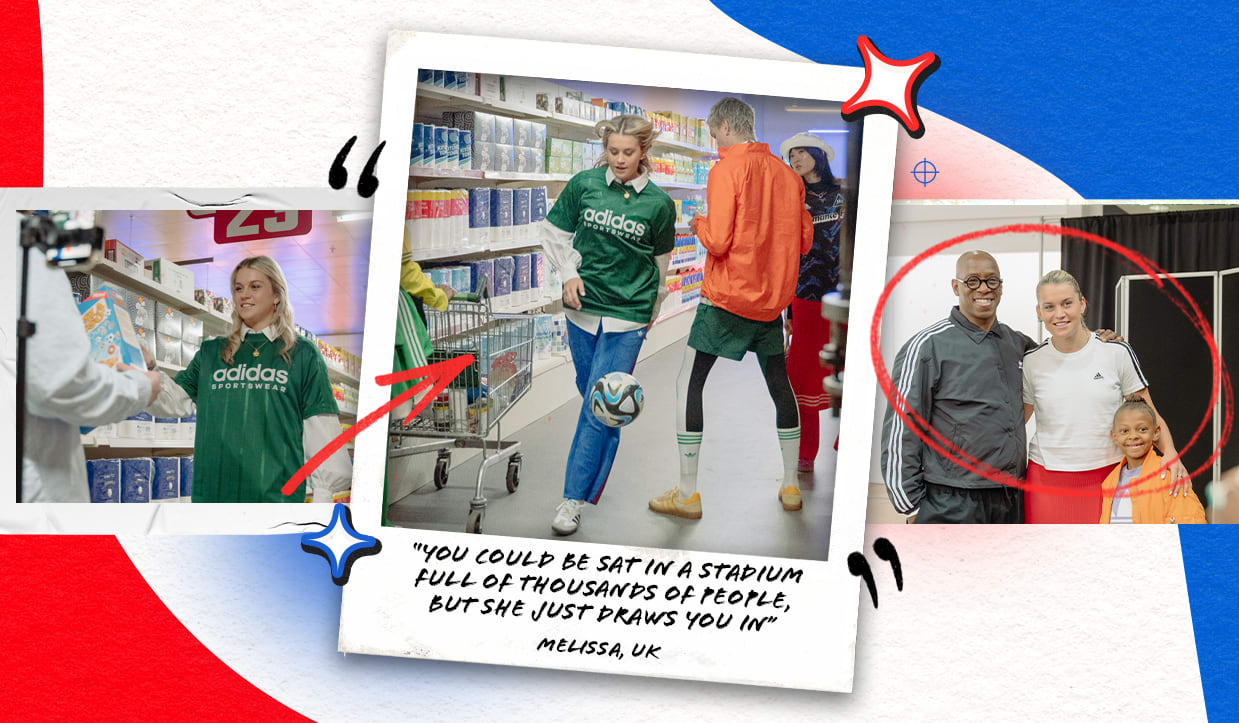 "You could be sat in a stadium full of thousands of people, but she just draws you in"
- Melissa, UK

Since then, Alessia Russo has had English fans on the edge of their seats. Even when she's chasing domestic trophies, there's a constant anticipation for what magic she might pull off next.
"She makes you feel like it's just you and her. One-on-one. When I watch Alessia play, I'm at my happiest."
- Melissa, UK
This is what sets great players apart from those that are truly special. This is what makes Alessia Russo one to watch. The eye of the storm is heading FIFA Women's World Cup 2023™ this summer.
Stay Updated
Be the first to know all about stories, launches and events.