Hip Hop's Superstar: How Music Influenced Sneaker Style
When it comes to discovering the origins of hip-hop fashion and sneaker style, it's a chicken or egg situation. Did hip-hop create a new fashion movement or did it simply popularise an already-existing style?

To find our answer, we need to look to the streets of New York from the 1970s onwards.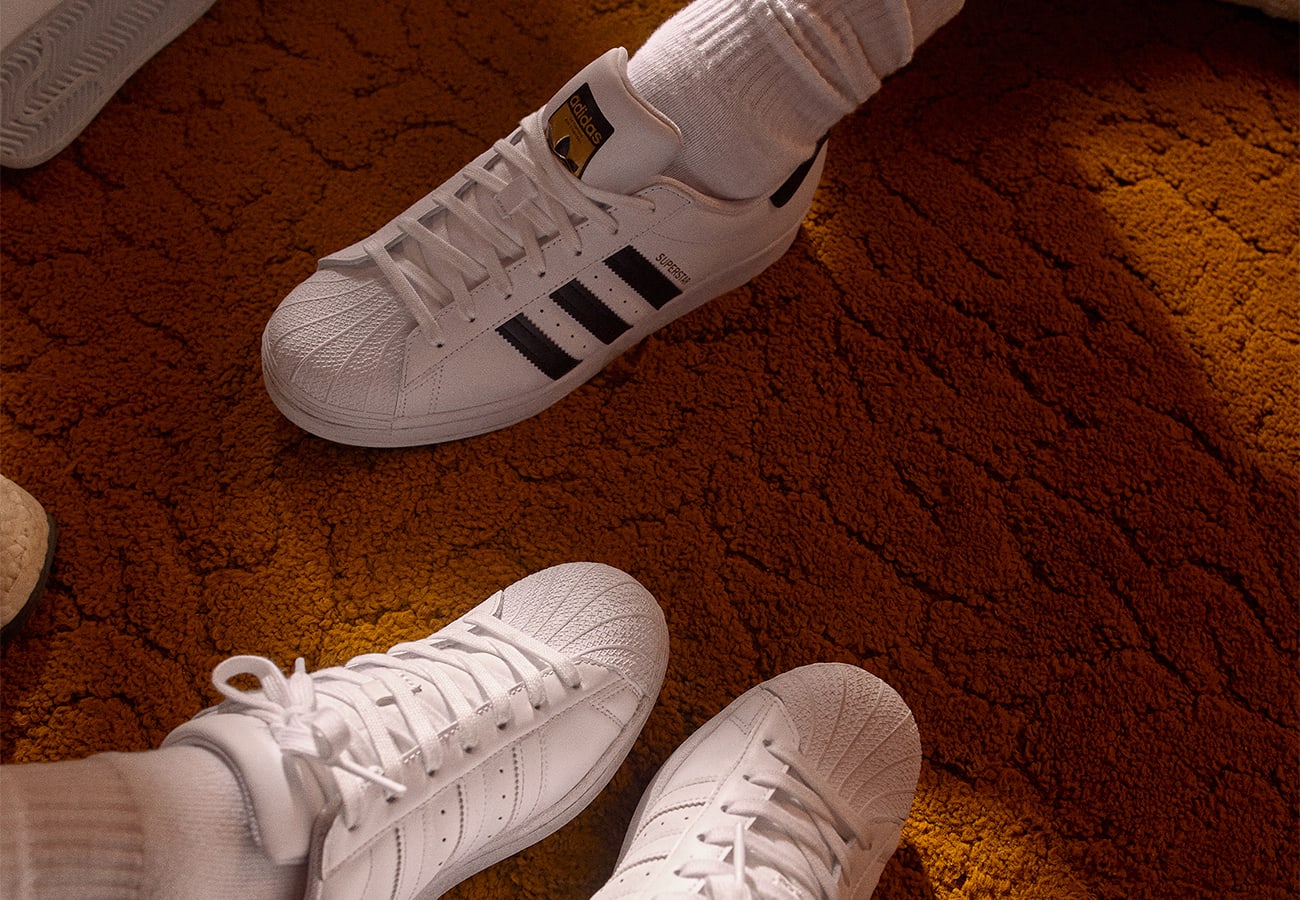 A CULTURAL CHAMELEON:
For the past four decades, the crisp leather and distinctive shell-toe of the adidas Superstar has acted as a blank canvas for culture creators everywhere. From its inception as an innovative basketball sneaker in the 1970s, to its emergence within hip-hop culture in the '80s and '90s, and to finally achieving mainstream appeal in the 2010s, the adidas Superstar has truly earned its stripes.

The fittingly named adidas Superstar is considered an icon in sneaker history. Worn by each decade's most influential personalities from star athletes, rappers and musicians to supermodels and streetwear enthusiasts, Superstars are sported by crews of daring changemakers who believe creativity reigns king.

But what drove the on-court kicks to evolve into a coveted cultural symbol?

Let's take a quick peek into the history of hip-hop to find out.
HIP-HOP HISTORY 101:
To get a feel for how the adidas Superstar claimed icon status, we need to start by looking into hip-hop's indisputable influence on style. Hip-hop is about more than sound — it's an entire culture. Formed by the young Black minds of 1970s New York, they combined intoxicating funk and disco beats mixed with lyrical poetry to express their experiences of growing up in urban America.

As New York's block parties and dance floors caught wind of the electrifying sounds and energising lyrical commentary, the style attracted partygoers, break-dancers and graffiti artists, each adding their personal mark to the movement. As a result, hip-hop quickly evolved beyond the streets of New York and onto some of the world's biggest stages, bringing with it a unique fashion style.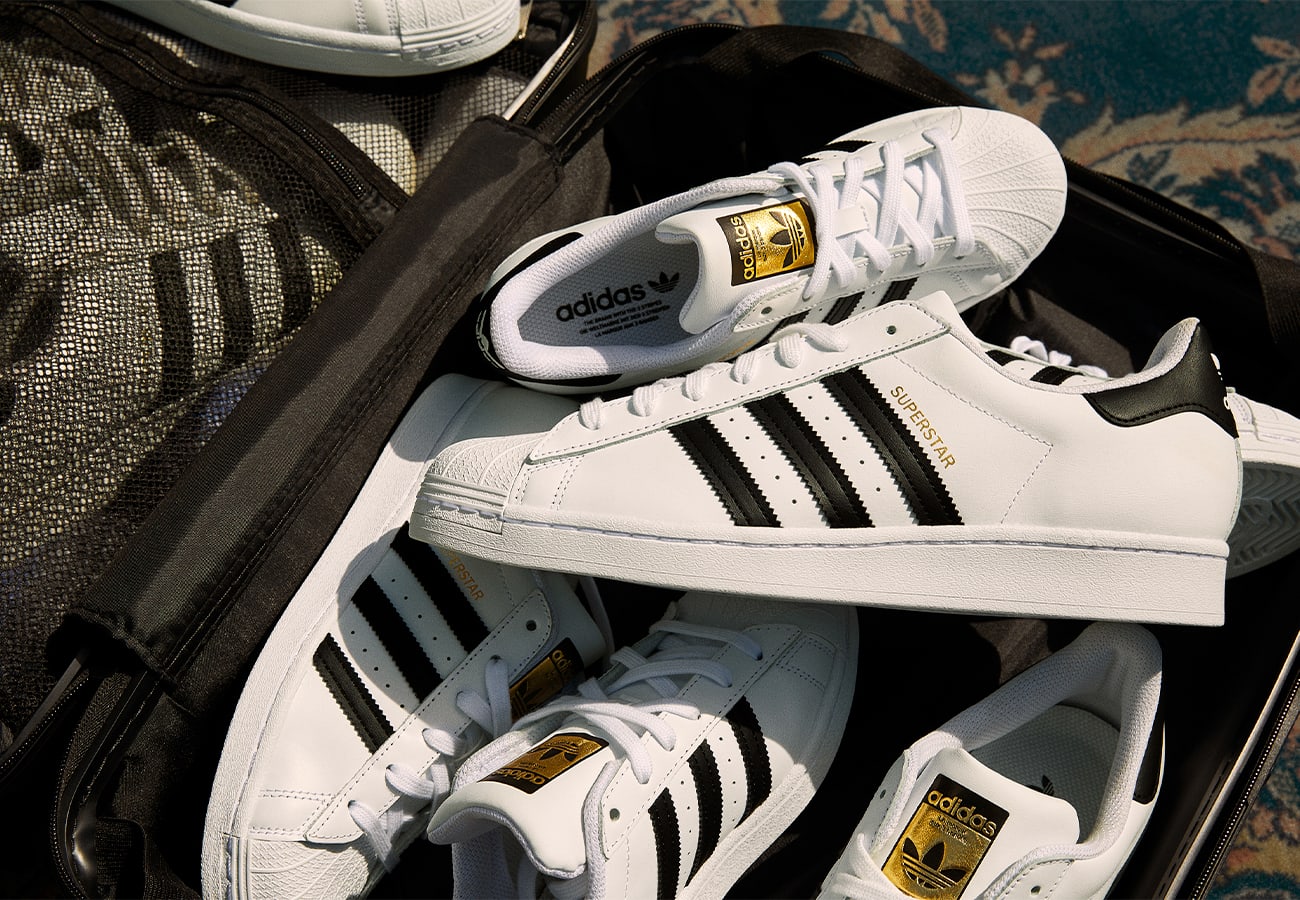 THE START OF AN ERA:
In the '80s a signature hip-hop style was in the works. Street photographers would weave their way into block parties, capturing the b-boys and b-girls rocking up in tracksuits, flat caps, layered chains and bling rings.

As the hip-hop scene grew, the genre's greats switched out flashy disco-inspired fits for adidas tracksuits, leather jackets and black jeans — a style native to the streets of New York.
90s NOSTALGIA:
As we entered the 90s, hype for the Superstar never waned. In fact, love for the shoe only increased. The Superstar quickly spread beyond hip-hop communities and gained a loyal following from skate communities and the decade's various emerging subcultures.
EVOLVING TOGETHER:
Today, hip-hop style continues to dominate the fashion world while adidas remains a household name within the collective. Since entering the hip-hop scene in its early stages, adidas has evolved alongside the community. As hip-hop culture grows and changes with each passing decade, the Superstar, too, continues to take on new forms.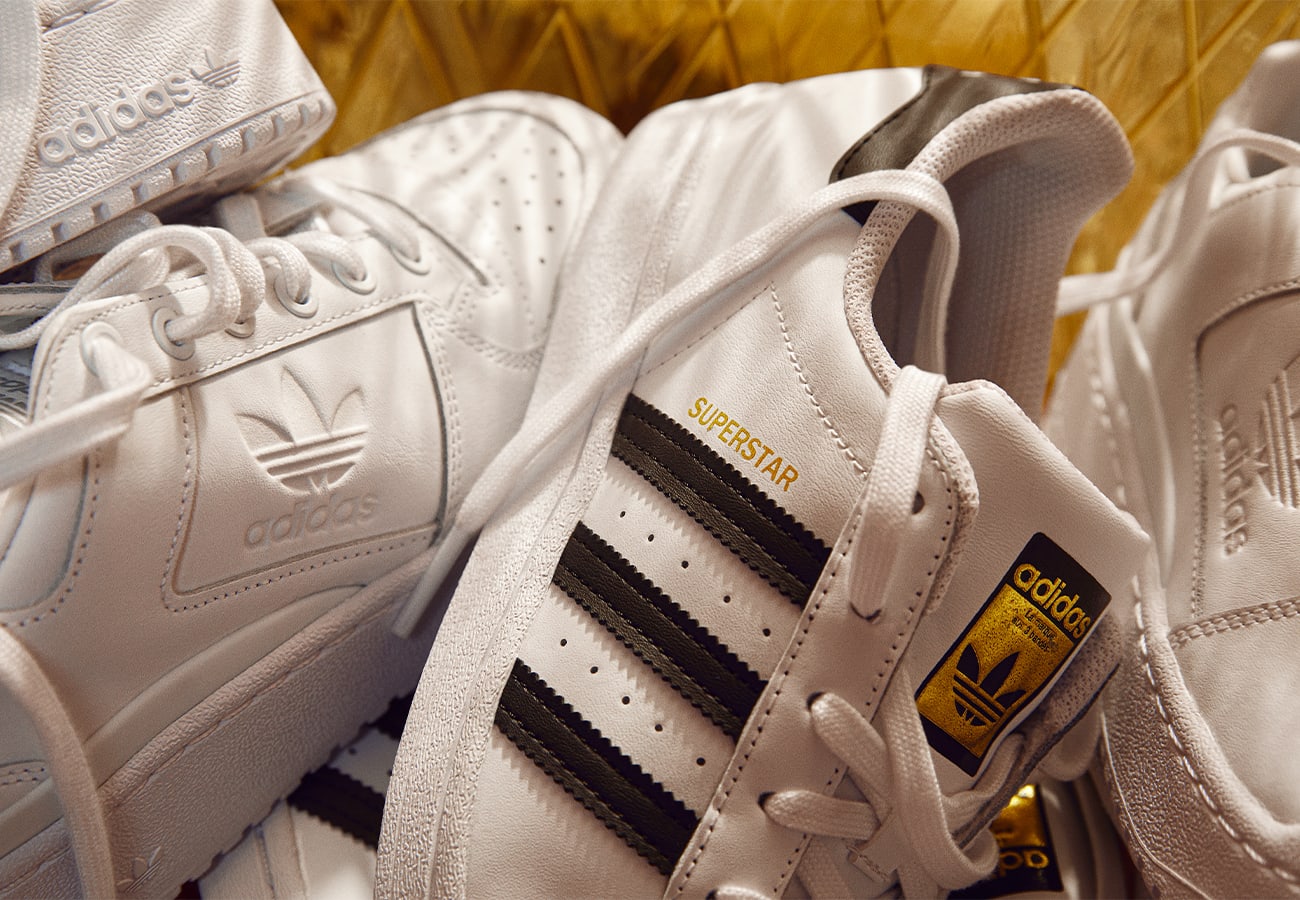 THREE STRIPES FOR LIFE:
Since the 1970s, Superstars have served as a launching ground for countercultures worldwide. The shoe itself embodies rebellion — originally designed for sport, it was remixed by communities to represent creativity and bold expression.

To this day, the spirit of the Superstar is upheld by its wearers. Whether hitting venues as a concertgoer, pounding pavement as a skater, or sprucing up fits as a streetstyle enthusiast — the Superstar silhouette invites creators from all corners to disrupt the status quo and celebrate originality in all its forms.
Stay Updated
Be the first to know all about stories, launches and events.