ARSENAL HOME KIT
Exclusively available through adidas and official club stores.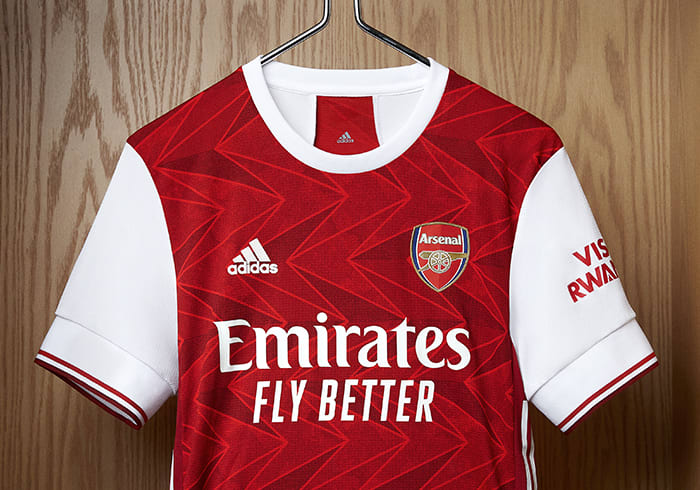 This is home. Arsenal's home at Emirates Stadium is the source of our confidence, where we are our best and truest selves. It's where we feel most comfortable, most confident, most ready. It gives us the power to embrace uncertainty, overcome adversity and take chances. Our shared history, values and purpose keeps us true to ourselves, sees us through any storm and helps us create positive change together.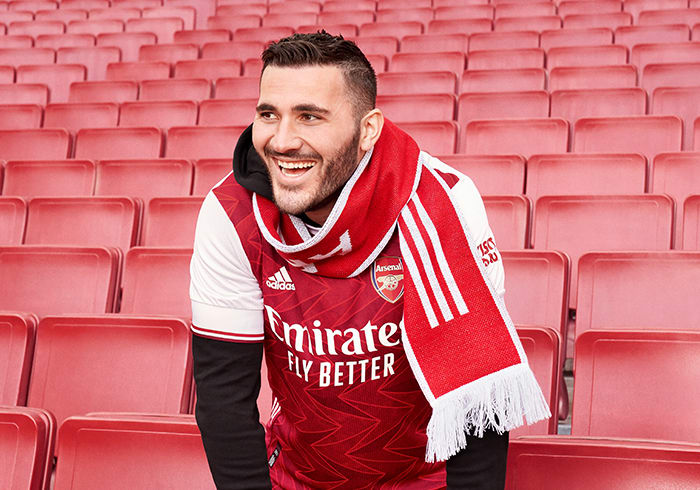 Our legacy creates our culture. The new Home jersey takes inspiration from the east stand of Highbury and its iconic Art Deco marble halls. With home colours of red and white, a chevron pattern, and a cannon neck motif that salutes the 'Gunners', the Home jersey is the perfect blend of club culture and fan culture.