BABY'S & TODDLERS FOOTWEAR SIZING
| UK | 1.HEEL-TOE | EUROPE | US |
| --- | --- | --- | --- |
| 0k | 3.2" | 16 | |
| 1k | 3.5" | 17 | 1 |
| 2k | 3.9" | 18 | 2.5 |
| 3k | 4.2" | 19 | 3.5 |
| 4k | 4.5" | 20 | 4.5 |
| 5k | 4.8" | 21 | 5.5 |
| 5.5k | 5.0" | 22 | 6 |
| 6k | 5.2" | 23 | 6.5 |
| 6.5k | 5.4" | 23.5 | 7 |
| 7k | 5.5" | 24 | 7.5 |
| 7.5k | 5.7" | 25 | 8 |
| 8k | 5.9" | 25.5 | 8.5 |
| 8.5k | 6.0" | 26 | 9 |
| 9k | 6.2" | 26.5 | 9.5 |
| 9.5k | 6.4" | 27 | 10 |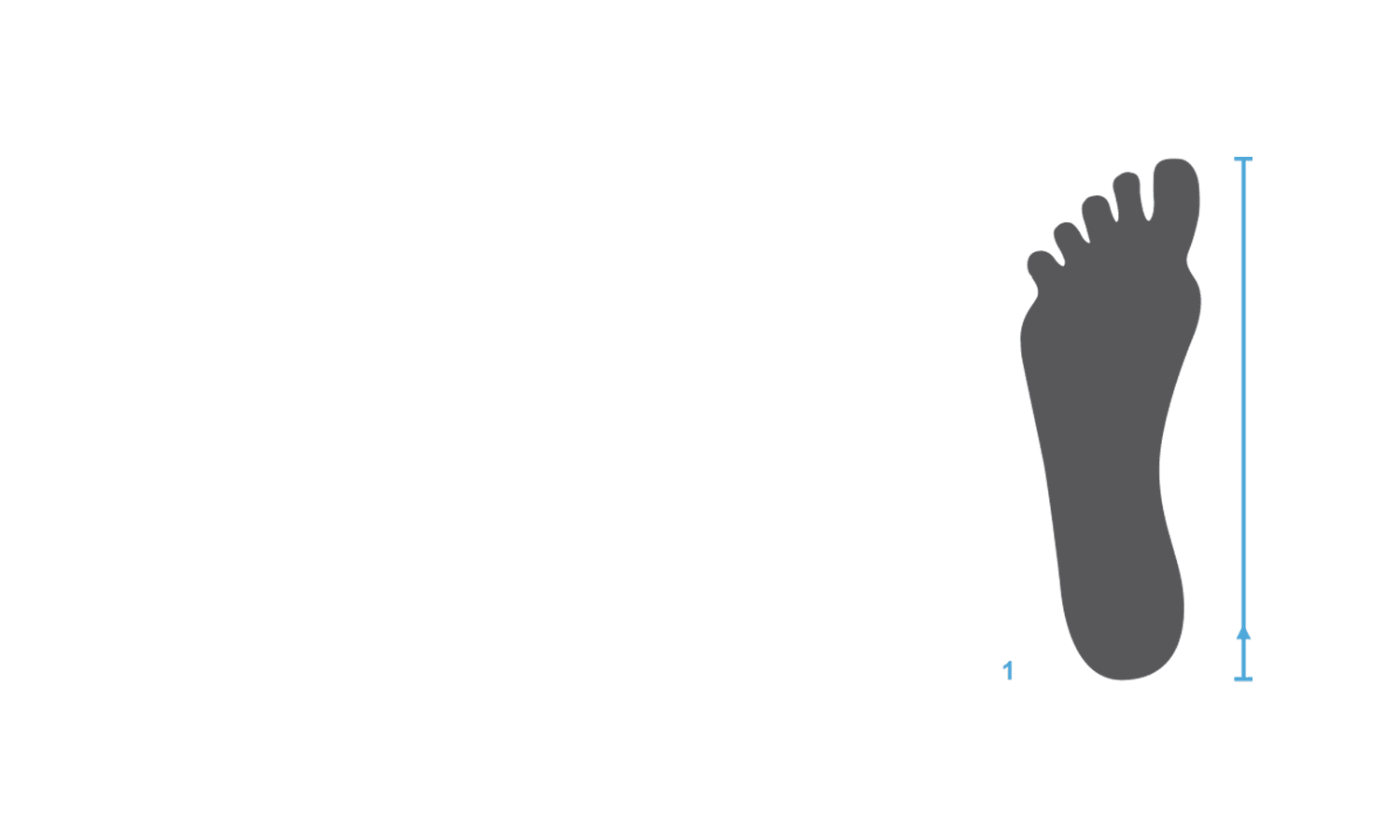 How to get the right fit
First, don't measure your feet in the morning; feet often swell during the day due to heat and activity. For the best fit, measure your feet at the end of the day.
To measure your shoe size follow these instructions:
1. HEEL-TOE LENGTH
Place a piece of paper on the floor with one end against a wall. Stand on the piece of paper with your heel against the wall. Mark the piece of paper where your toes end with a pencil.
Measure from the end of the piece of paper to the mark you created with your pencil and compare the measurement to our sizing chart.
BABY & TODDLERS CLOTHES SIZING (0-4 YEAR)
Product label
1. HEIGHT
2. CHEST
3. WAIST
4. HIP
5. INSEAM
0 Months
56
22"
15.2"
15.2"
14.6"
7.5"
0-3 Months
62
24.5"
16.9"
16.9"
16.5"
8.6"
3-6 Months
68
27"
17.9"
17.7"
17.6"
9.5"
6-9 Months
74
29"
18.5"
18.3"
18.7"
10.6"
9-12 Months
80
31.5"
19.5"
19.2"
19.7"
12.3"
12-18 Months
86
34"
20"
19.6"
20.3"
13.6"
1-2 Years
92
36"
20.5"
20"
21"
15"
2-3 Years
98
39"
21.5"
20.5"
22"
16"
3-4 Years
104
41"
22"
21.5"
23.5"
18"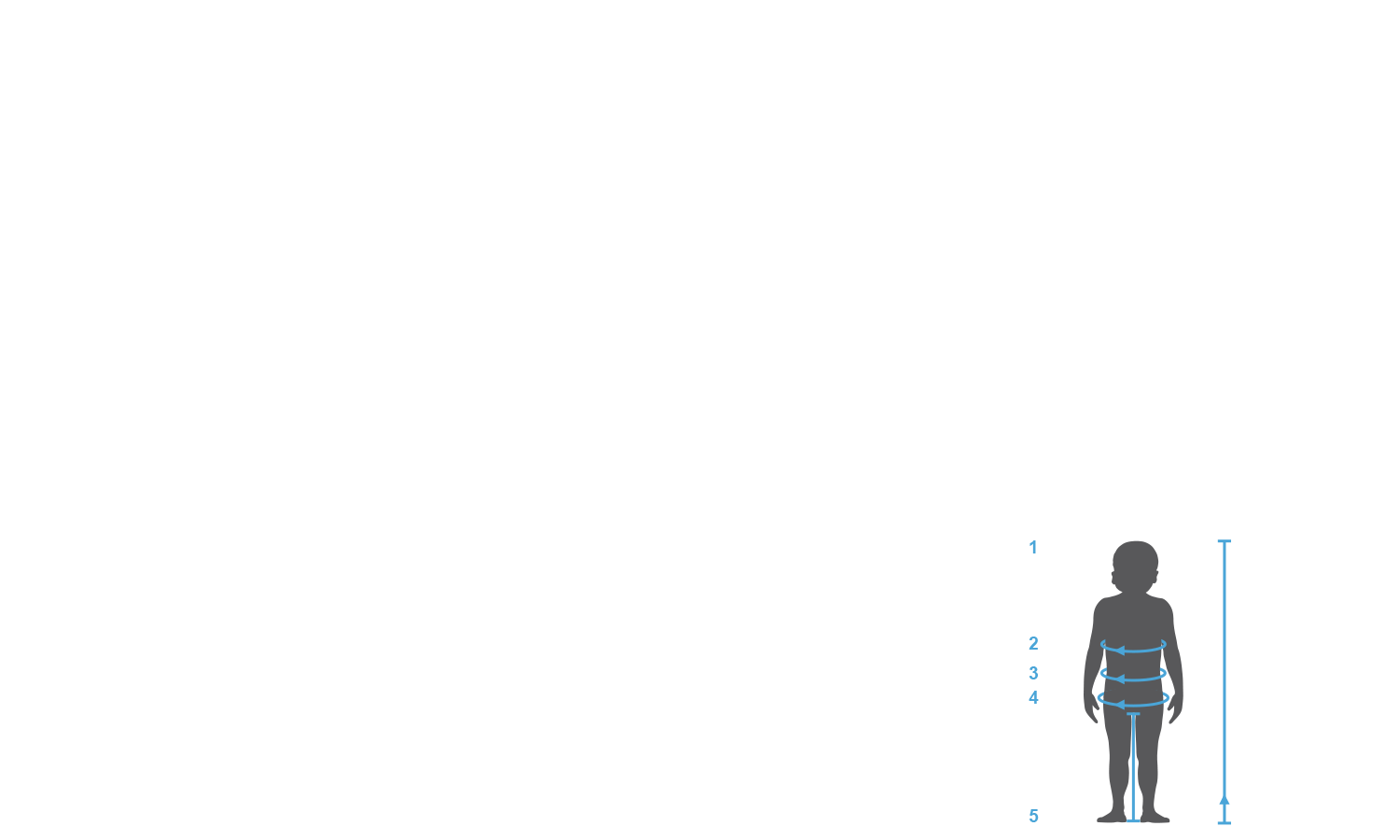 How to get the right fit
To measure your clothing size follow these instructions:
1. HEIGHT
Measure from the heel to the top of the head to determine the height.
2. CHEST
To get the right size run a flexible tape measure across the fullest area of your chest, holding the tape measure horizontally.
3. WAIST
Measure around the narrowest part of the waist, keeping the tape horizontally.
4. HIP
Stand with your feet together and measure around the fullest point of the hip, keeping the tape measure horizontally.
5. INSEAM
Measure from your crotch to the bottom of your leg. Be aware that the inseam measurments are based on a regular inseam.
How To Choose Right Size
That's easier said then done. Because, what do you do if you are in between two sizes?
In this case it might be safest to go for the size up, rather than the size down. And you know what? You can just try them on at home.
Shopping for growing kids can be a challenge, but adidas makes it easy. Take your child's measurements and order what you like. Try your products on in the comfort of your home.
Not the right size? Don't worry! Returns are free and easily within 30 days. Check out our return policy for more details.